February 2019 - Volume 21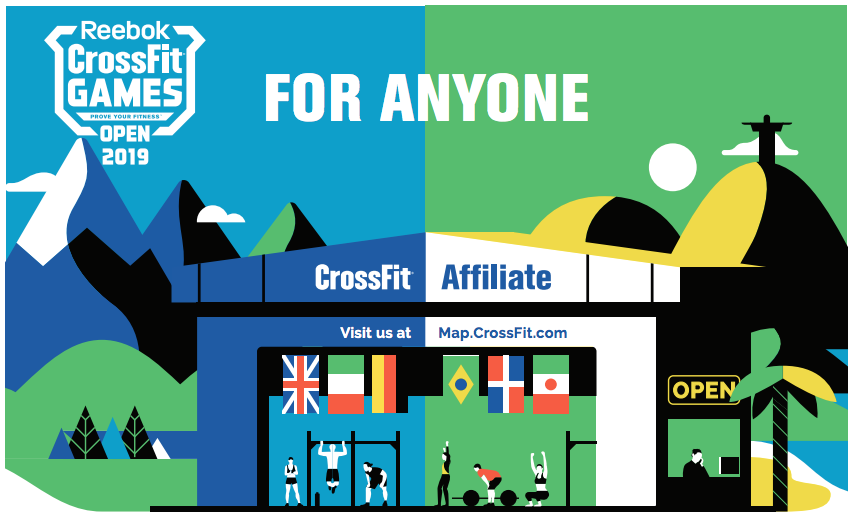 The CrossFit Open 2019 is almost here!!
The 2019 Reebok CrossFit Games Open is the largest fitness competition on Earth and an exciting showcase of the CrossFit community. Here, athletes like you, from all around the world, show up and push themselves further than they ever thought possible over a five-week period. Challenges, PRs and the unknown await. Are you ready?
CrossFit Ripcord celebrates the Open with Friday Night Throw-downs and a friendly in-house team competition. All members are invited to join in the fun, from the newest beginners to the wod-scarred veteran members!
Here are the details for getting signed up and on a team!
Sign up either for the in-house only competition or sign up at

games.CrossFit.Com

to see how you score globally. Sign up from now until Feb 17th to be in the first round of teams.
Teams will be randomly assigned, with a mix of RX and scaled athletes, master athletes, and coaches. Team assignments will be posted on Monday Feb 18th.
Friday classes starting Feb 22 will run the Open WOD in all classes for members who can't make the Friday Night Throw Down.
Earn points for your team by participating in the theme of the WOD and any special challenges that occur, plus points earned on the leaderboard! We will use a scoring system where RX reps get more points than Scaled reps, which get more points than further scaled reps.
So, if this is your first Open or your 7th, don't miss out on the fun!