November 2018 - Volume 19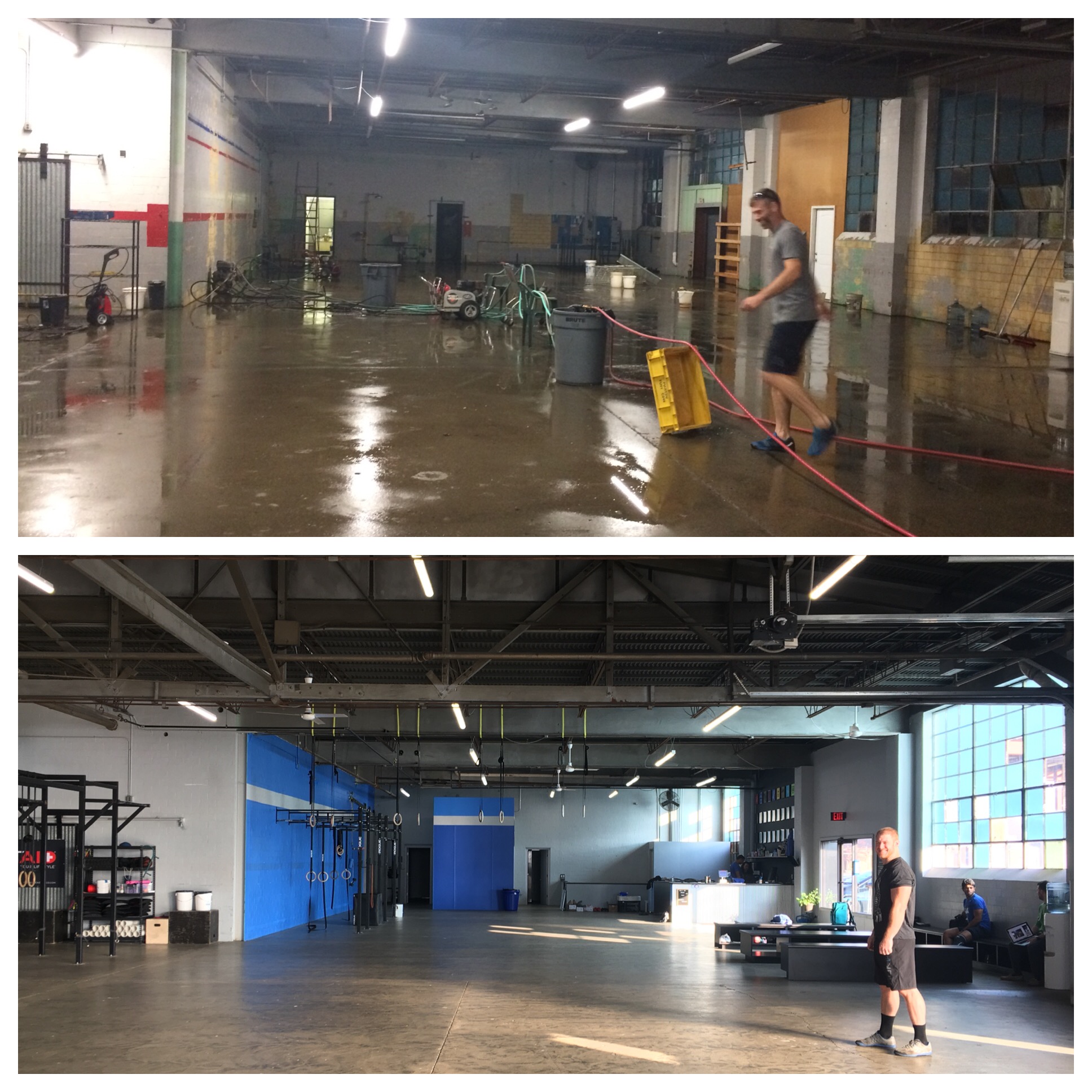 Life happens…
So it's been three months since the last newsletter and I don't really have a good excuse, except life happens. As I was zipping around between screen printing and welcoming members for their weigh-ins today, I started reminiscing on the last two years and how much life has happened in that time.
Two years ago we anxiously awaited our name approval from CrossFit Headquarters, hopeful all would be in place for a December 1st opening. Our first round of names had been declined, so the timeline was getting short. We had spent all of November renovating the building, so much spraying, grinding, cleaning, and painting! Luckily the weather that year was very mild so that even though we were often drenched, we were not freezing! We had shifts of volunteers coming in to help, fueled by leftover Halloween candy, coffee, and camaraderie. We created a WWF group (wodding with friends) that met at Mill Race Park to do workouts together before heading over to paint walls or grind floors. If you've seen someone in the gym wearing the red "renovation crew – grind on" shirt, now you know the history! All of this effort from so many people paid off when we officially opened our doors!
Our first official WOD as CrossFit Ripcord happened Nov 26, 2016 and we repeat it every year on our anniversary. Since that first wod, our members have logged hundreds of wods, countless burpees, and endless PR's! Our space has continued to evolve, adding new areas, moving equipment to better locations, always with the goal to make the hour our athletes spend in the building the best hour of their day. We've welcomed new babies and new athletes, had send off parties for old friends moving on, and said our final goodbyes to two of our members. There have been surgeries, recoveries, races, weddings, new pups, donuts, jokes, laughs, tears, and smiles. This is life, it is sometimes messy, sometimes stressful, but always a glorious adventure!
I just wanted to take a moment, in the spirit of giving thanks, to say "thank you" to everyone who has been a part of Ripcord, the old and the new. You are an amazing group of people!
– Coach Dell (with the support of Chandra, Jeff, and Steve)