February 2020 - Volume 27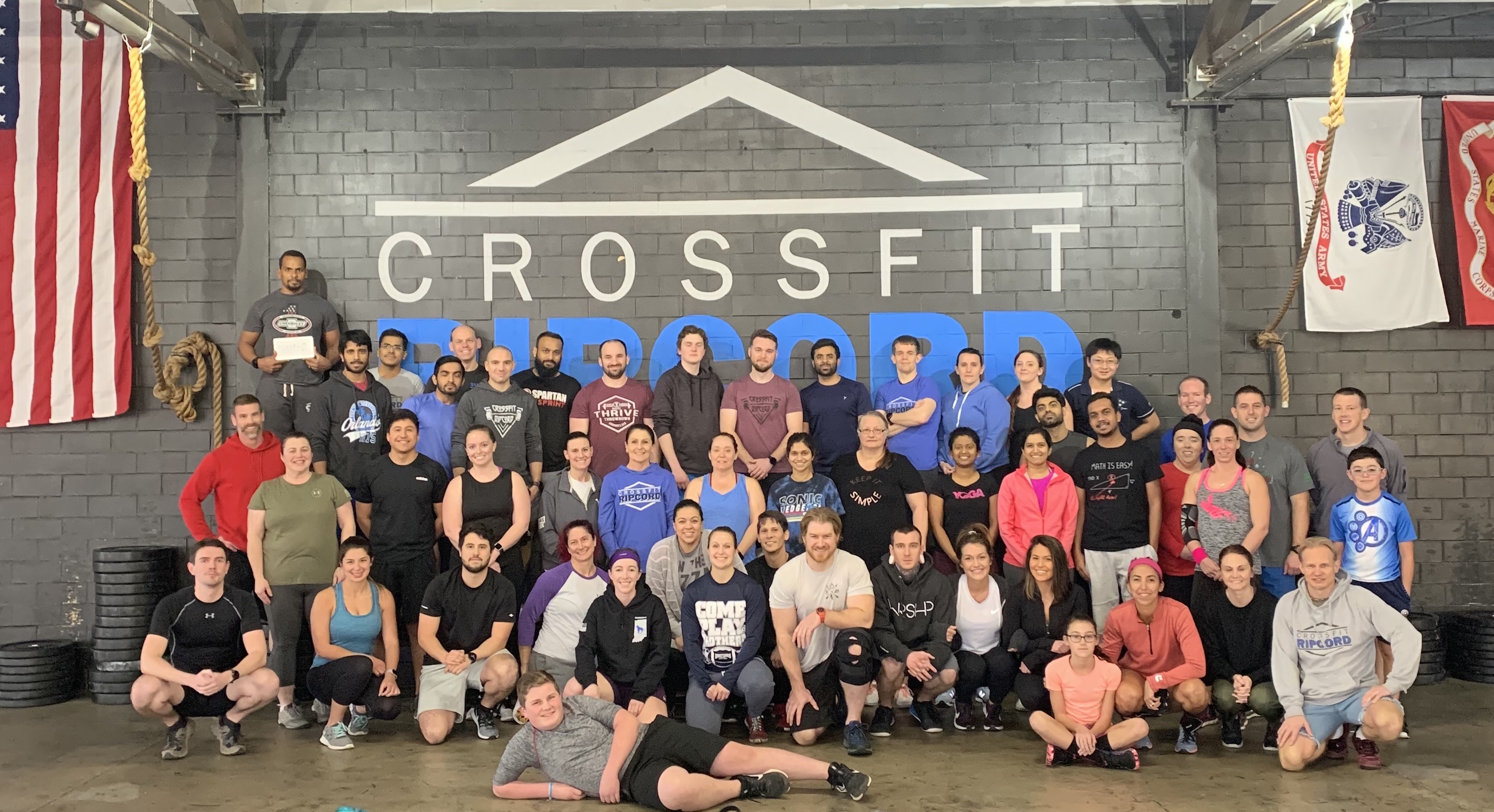 One Day or Day One?
When did you decide to begin your fitness journey? Was it a New Year, New Me inspirational post on Instagram? Was it when you noticed you had become more sedentary because of work? Was there a life changing event that made you decide? Was it the search for the next challenging thing? Regardless of the answer, at some point you decided that you were no longer going to say "one day" but instead say "today is day one".
It takes a lot of courage to step into any gym on that day one, and CrossFit can be even more intimidating, in part due to it's reputation for being hardcore. When a brand new athlete walks into Ripcord, they look around and they might see some members doing handstand walks, overhead lifts, or muscle ups. They would also see other members doing progressions to build up to those skills! The beauty of CrossFit is that we can have athletes of all levels doing a workout together, pushing each other and growing together. CrossFit is hardcore, but it is also about functional fitness and keeping humans healthy their entire lives.
We have members who range in age from 12 up to 68, with all generations in between! We have members who compete in CrossFit, Marathons and 5K races, Spartan and Tough Mudder Races, Adventure Races, Olympic lifting, and recently a Rowing competition! We also have members who are working on moving and living pain free, working on becoming their best selves, meeting personal goals and challenges. Our members are stay at home moms and dads, engineers, corporate executives, police officers, school teachers, nurses, doctors, and therapists. Some have lived in Columbus their whole life, others have moved half way around the globe to be here. 
The single best thing about CrossFit in my opinion is that together, all of these different members, create one amazing community! It is through this community that I've met some of my best friends, gone on some epic adventures, learned some valuable life lessons, and pushed myself to grow as a human.
So, if you are reading this and thinking that you'd like to find a community that will lift you up, be brave and take that first step to turn one day into DAY ONE!
ps. This opinion piece was inspired by something I read here, check it out for yet another person saying that community is the heart of CrossFit!
Feb 28th @ 7 pm – Friday Night Movie Night – Join your gym fam for the classic Princess Bride! Bring your favorite drinks and snacks, plus a comfy chair!
March 6th – First Friday Free Community WOD @ 5:30 – Bring a friend or come and make a friend! The workout will be scalable for all level of athletes!
March 28th – Save the Date for your chance to do a Murph Fundraiser. A local high school student is hosting his project at Ripcord, more details to come.
April 18th – Festivus Games in Greenwood at IXF CrossFit – click here to register!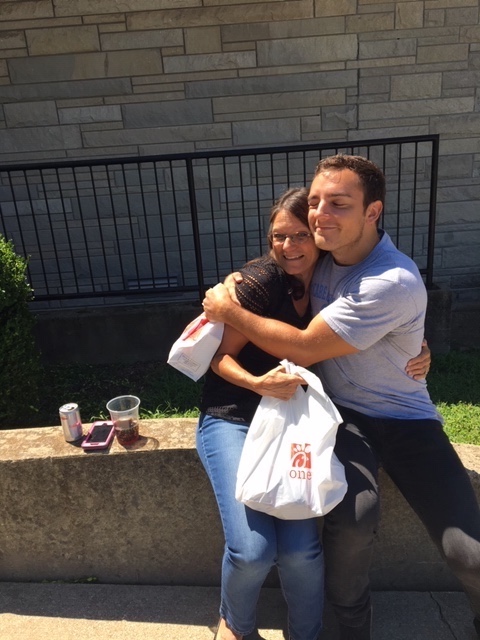 Member Highlight
Mason Gilmore
How long have you done CrossFit?

I've been doing CrossFit on and off for about three years due to school and other obligations but I've been doing CrossFit consistently for six months.
What is your favorite CrossFit movement/WOD/lift?

My favorite movement is the kettle bell swing.
What is something that most people at the gym wouldn't know about you?

Most people at the gym most likely don't know my middle name is Patterson.
What is a fitness goal you have for the upcoming year?

 I would like to be able to run a sub 5 minute mile.
What is a hobby you have that is NOT CrossFit related?

Outside of CrossFit I enjoy spending time with friends and eating food.
What advice would you give someone who is afraid to try CrossFit?

For newcomers: there's nothing to be afraid of! You don't ever have to do any movement outside of your comfort zone and you can always scale movements to fit your skill level. Also, everyone is super friendly!
Tacos or Pancakes?

Tacos for entree, pancakes (with peanut butter) for dessert.

Low Carb Shrimp Scampi
This is pretty much the only seafood recipe I use at home! Very easy and super tasty!
Ingredients
1 lb. shrimp peeled and deveined
3 garlic cloves minced
1 ½ tbsp lemon juice
1/4 teaspoon lemon zest
4 tablespoons fresh parsley plus extra for garnish
1 small red serrano chili pepper minced
4 tablespoons olive oil
3 large zucchini
1/4 tsp salt
1/8 teaspoon black pepper or to taste
Directions
Wash the zucchinis and slice them with a julienne slicer to get long noodles. In a small bowl combine the garlic, chili, parsley, lemon zest, salt, pepper and 1 tbsp of olive oil. Pour about half of the parsley mixture over the shrimp and gently toss to coat. Marinate for 10 minutes.
In a large skillet, heat 2 tbsp of olive oil over medium heat. Add the shrimp along with the marinade and lemon juice to the skillet. Cook the shrimp for 3-4 minutes or until they have turned pink. Remove the shrimp from the skillet.
In the same skillet add the remaining olive oil, remaining parsley mixture and zucchini pasta and toss to combine. Cook for about one or two minutes, then add in the shrimp and toss to combine. Season to taste.
Divide between serving plates and garnish with chopped parsley. Serve warm.