December 2019 - Volume 26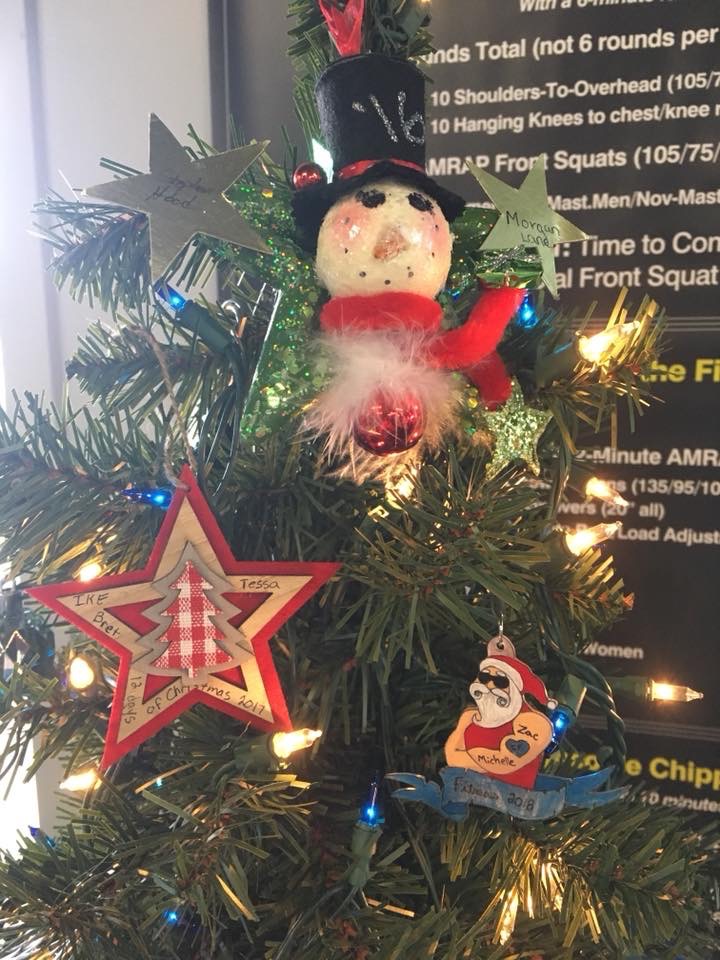 The 12 days of Christmas WOD and Member Gift Exchange
We will do our annual Community Holiday WOD on Jan 4 at 10:00 am. This is a community WOD, so feel free to bring friends and family!
This is the Ripcord version of the 12 days of Christmas.
1 Rope climb
2 Snatch 135/95
3 Ring dips
4 Front squats 135/95
5 Burpees
6 Jumping lunges
7 T2B
8 Deadlifts 135/95
9 Push-up
10 Kettlebell swings 70/53 (Russian)
11 Pull-ups
12 Thrusters 135/95
The way this wod works is just like the song, but if you don't know the song then it can be confusing!
On the first day of Christmas, my true love gave to me, a partridge a pear tree = 1 rope climb.
On the 2nd day of Christmas, my true love gave to me, 2 turtledoves, and a partridge in a pear tree = 2 snatches + 1 rope climb
Keep this rhythm, starting each round with the next movement, and then working back down to 1 rope climb.
Don't worry if you can't do some of the movements, our coaches will help everyone choose appropriate loads and substitutions! The top male and female times earn a spot of distinction on our holiday ornament of the year!
Following the WOD we will have a brunch pitch in, please bring a dish to share!